Our Planet. Our Impact.
Embracing the Environment by reducing its carbon footprint on our planet even more…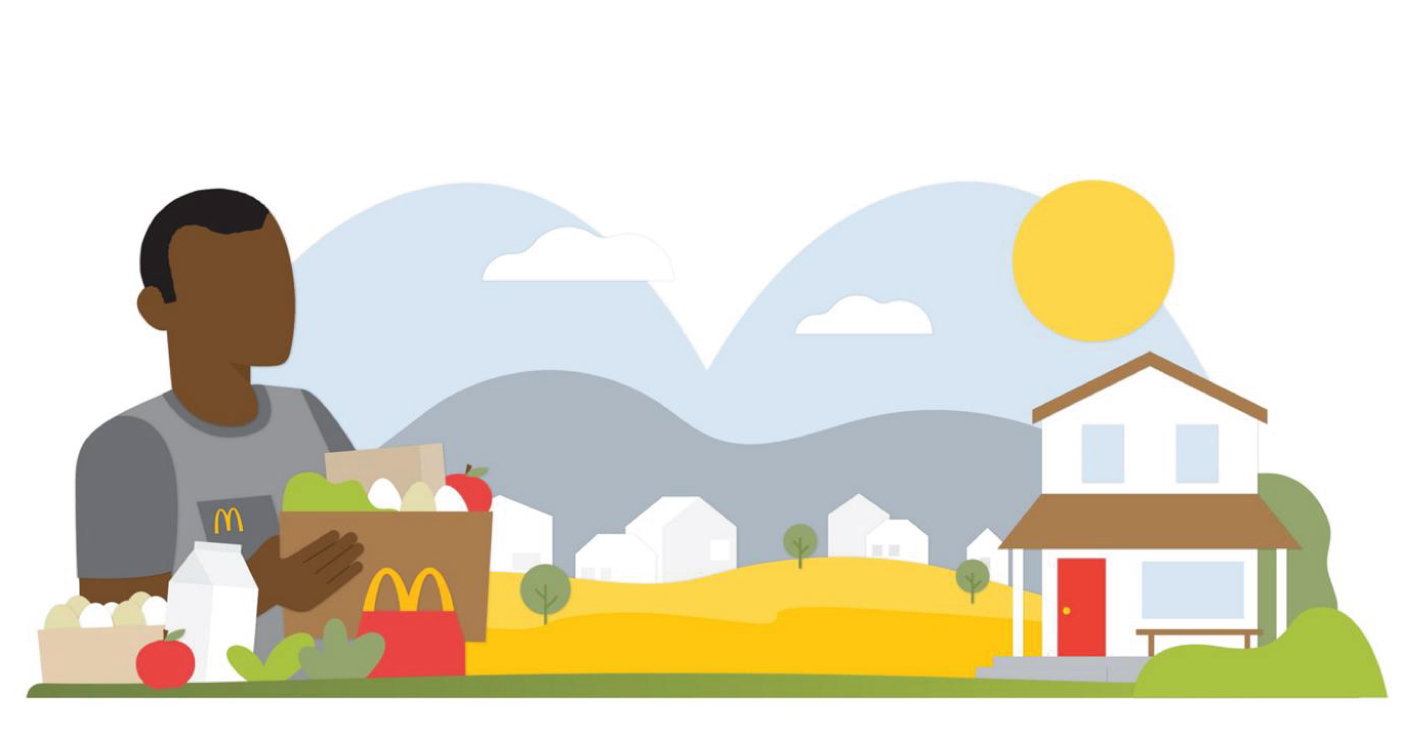 Under the slogan "Because at McDonald's Everyone's Tomorrow Matters", McDonald's is taking an even stronger stance towards helping the environment by implementing more sustainable practices that help towards the protection and regeneration of our planet, the improvement of quality of life of mankind and the food we eat.
McDonald's is actively reducing its carbon footprint, because the company firmly believes that change needs to happen today, if it will change tomorrow! For this reason, as part of the company's corporate social responsibility (CSR), McDonald's has replaced a considerable amount of its packaging with environmentally friendly packaging. Also, by 2025, McDonald's is aiming for all of its packaging to come from 100% renewable, recyclable or from certified sources.

Kiss Goodbye to plastic… and to straws
McDonald's was already ahead of the banning of one-use plastic straws by mid 2021, having replaced almost all of the company's plastic straws with paper straws making plastic straws a thing of the past. Also, the plastic food trays used in the McDonald's restaurants for dine-in, have been replaced with trays made of recycled materials and the cutlery is now wooden.
Furthermore, we said goodbye to the famous ΜcFlurry® plastic spoons as well as the plastic spoons used in the ice-cream Sundaes, as these too have been replaced with wooden counterparts. And if you happen to remember the plastic lid on the ΜcFlurry, that too has been replaced with a new 4-flap paper ΜcFlurry cup.
Consider that McDonald's used 5 tonnes of plastic straws, 4 tonnes of plastic spoons and 3 tonnes of plastic cutlery, then you can calculate the substantial plastic reduction the company has done in all its restaurants, contributing to saving natural resources, and simultaneously protecting the planet from further pollution.