Newsroom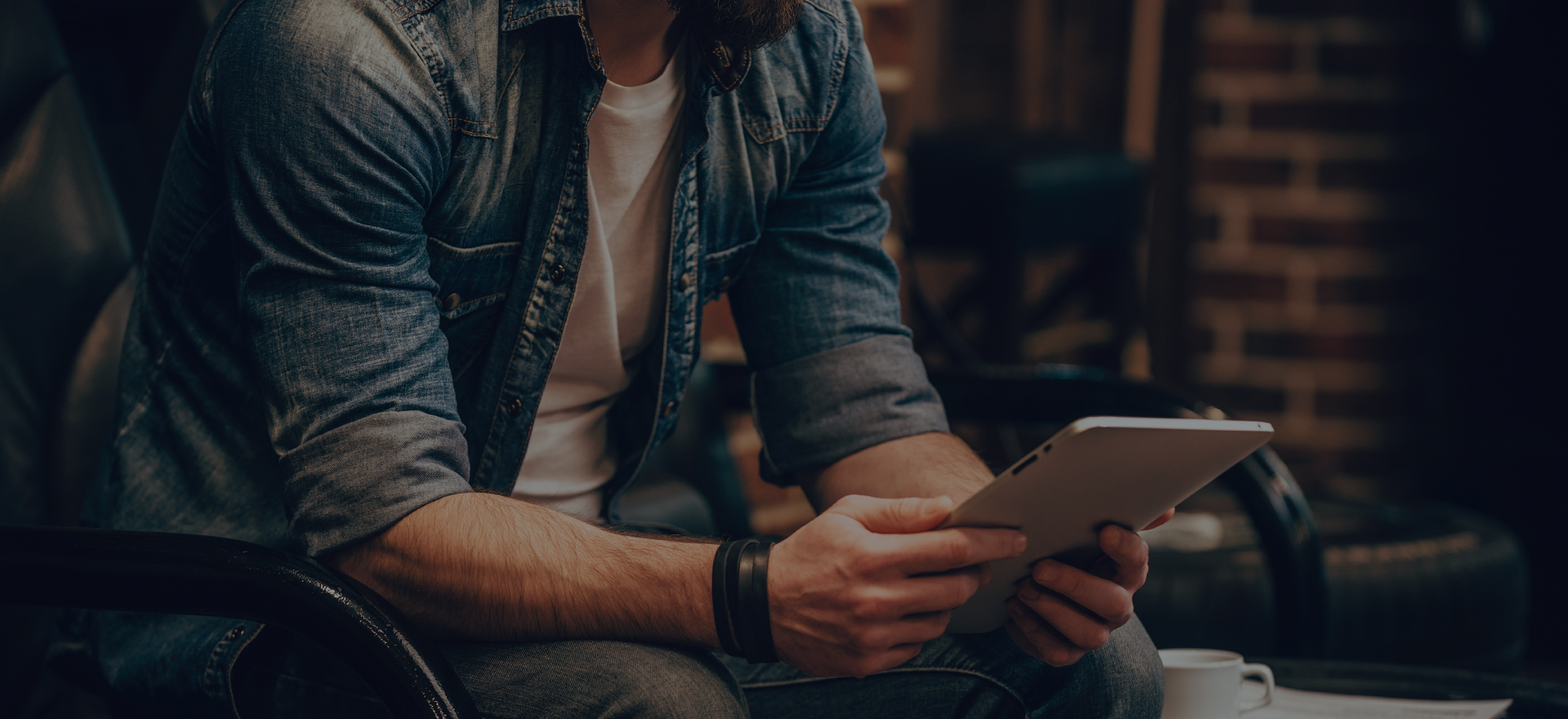 McDonald's has 18 restaurants in Cyprus and employs more than 1,000 people who work together to combine great tasting food, made from high quality ingredients with service that our customers know and trust. You can find out more about us here.


Monday 30.11.2020
Following the recent updated measures imposed by the Cypriot Goverment, our Dine-In, Takeaway, Drive-thru lanes and McDelivery are in full operation in most restaurants. Things may still be a little different, but our priority is making sure we're looking out for you, our teams. Our opening hours and services will vary depending upon local government guidance. Click here to find out the latest information for your McDonald's restauarant in your area.
---
Δευτέρα 30.11.2020
Μετά τα πρόσφατα επικαιροποιημένα μέτρα που επέβαλε η Κυπριακή Κυβέρνηση, το Dine-In, Take-Away, Drive-Thru και McDelivery λειτουργούν κανονικά στα περισσότερα εστιατόρια. Τα πράγματα μπορεί να είναι ακόμη λίγο διαφορετικα, όμως προτεραιότητα μας είναι να βεβαιωθούμε ότι τόσο οι πελάτες μας όσο και το προσωπικό μας παραμένουν ασφαλείς. Οι ώρες λειτουργίας και οι υπηρεσίες μας, θα ποικίλλουν ανάλογα και με τις οδηγίες της Κυβέρνησης. Πατήστε εδώ για να δείτε τις τελευταίες πληροφορίες, για το πλησιέστερο εστιατόριο McDonald's της περιοχής σας.

Wednesday 18.03.2020
On behalf of McDonald's Cyprus and under the instructions received from the World Health Organization, whose goal is to protect the public's health during the COVID-19 pandemic, we would like to inform you that the safety and health of our customers and our employees, who operate our restaurants and offices is our top priority.
Facing such an unprecedented situation, McDonald's could not remain passive. We have already implemented all the hygiene and prevention measures in all our restaurants against COVID-19; we would like to remind you that we have always followed and still continue to do so, the strictest hygiene standards regarding the quality of our operations, the cleanliness of our facilities and our excellent customer service.
We are now being challenged to face a new realism, and according to the global warning against COVID-19, we have maximised all existing measures in our restaurants as follows:
All our employees must stay at home and not get to work if they feel they have any symptoms; we advise them to take all the necessary tests as outlined by the Ministry of Health.

A thorough, rigorous and repetitive cleaning routine on all facilities and surfaces is done daily in all our restaurants.

We have temporarily closed our Dine-In and Playplaces in all our restaurants from the 16th March until further notice. Our goal is to secure our guests and employees' health. Our service continues through McDelivery and Drive-Thru.

We ensure that the preparation and delivery of all our food and beverages that you are served through our McDelivery and Drive-Thru services comply with the strictest health and safety standards.
Our thoughts go out to all who have contracted the virus, to our community's vulnerable members who are more at risk and to all our fellow citizens who are undertaking every effort to protect themselves and those around them during this pandemic.
We thank you all for your continuous trust!
Elena Andreou
Deputy Managing Director, McDonald's Cyprus
---
Τετάρτη 18.03.2020
Εκ μέρους της McDonald's™ Κύπρου και βάσει των οδηγιών που λαμβάνουμε από τον Παγκόσμιο Οργανισμό Υγείας, που έχουν ως στόχο την προάσπιση της δημόσιας υγείας λόγω της πανδημίας του COVID-19, σας ενημερώνουμε ότι η ασφάλεια και η υγεία των πελατών μας, του ανθρώπινου δυναμικού που στελεχώνει όλα τα εστιατόρια και τα γραφεία μας, βρίσκεται στην κορυφή των προτεραιοτήτων μας.
Μπροστά σε μία τόσο πρωτόγνωρη κατάσταση, η McDonald's δεν θα μπορούσε να μείνει απαθής, αφού ο άνθρωπος είναι και παραμένει αναπόσπαστο μέρος της κουλτούρας και των αξιών της. Κάνοντας αρχή από την εφαρμογή όλων των μέτρων υγιεινής και πρόληψης κατά του κορωνοϊού σε όλα τα εστιατόρια McDonald's, υπενθυμίζουμε ότι πάντα ακολουθούσαμε και ακολουθούμε αυστηρές και υψηλές προδιαγραφές που αφορούν την ποιότητα των υπηρεσιών μας, την καθαριότητα των εγκαταστάσεών μας και την άριστη εξυπηρέτηση των πελατών μας.

Όμως τώρα καλούμαστε να αντιμετωπίσουμε νέα δεδομένα και σύμφωνα με τον παγκόσμιο συναγερμό κατά του COVID-19 έχουμε αυξήσει στο μέγιστο δυνατό όλα τα υφιστάμενα μέτρα σε όλα τα εστιατόρια McDonald's ως ακολούθως:
Όλοι οι υπάλληλοί μας πρέπει να παραμείνουν στο σπίτι τους, αν τυχόν αισθάνονται ότι έχουν εκδηλώσει οποιαδήποτε συμπτώματα, και τους συμβουλεύουμε να κάνουν όλες τις απαραίτητες εξετάσεις βάσει των οδηγιών του Υπουργείου Υγείας.

Καθημερινά γίνεται σχολαστικός και αυστηρά επαναλαμβανόμενος καθαρισμός όλων των εγκαταστάσεων και των επιφανειών όλων των εστιατορίων.

Όλοι οι χώροι Dine-in και τα Playplaces των εστιατορίων μας έχουν κλείσει για το κοινό από τις 16 Μαρτίου 2020 μέχρι νεωτέρας, με σκοπό τη διασφάλιση της υγείας των πελατών μας αλλά και των υπαλλήλων μας, που εξυπηρετούν το κοινό μέσω των υπηρεσιών McDelivery και Drive-Thru, οι οποίες συνεχίζουν να λειτουργούν.

Διασφαλίζουμε ότι η προετοιμασία, ετοιμασία και παράδοση κάθε γεύματος ή/και ροφήματος που λαμβάνετε μέσω των υπηρεσιών McDelivery και Drive-Thru, πληροί αυστηρά πρότυπα υγείας και ασφάλειας.
Πλέον η σκέψη μας βρίσκεται διαρκώς σε όλους όσοι έχουν νοσήσει από τον ιό, στις ευπαθείς ομάδες που διατρέχουν μεγαλύτερο κίνδυνο, αλλά και σε όλους τους πολίτες που καταβάλλουν κάθε δυνατή προσπάθεια για να προστατεύσουν τόσο τον εαυτό τους όσο και τους γύρω τους από την εξάπλωση της πανδημίας.
Σας ευχαριστούμε που συνεχίζετε να μας εμπιστεύεστε!
Έλενα Ανδρέου
Deputy Managing Director, McDonald's Cyprus


Our Safety Measures

We're keeping clean & safe in the following ways:
We are measuring staff, technicians & supplier's temperatures before they enter our restaurants.
We are ensuring all our staff wear disposable gloves and wash their hands with antibacterial soap every 30minutes (and as needed)
We have increased frequency of cleaning & sanitazation of our restaurants and kitchen surfaces.
We are providing & encouraging our customers to use hand sanitizer upon entering the restaurant.

McDelivery™ Safety Measures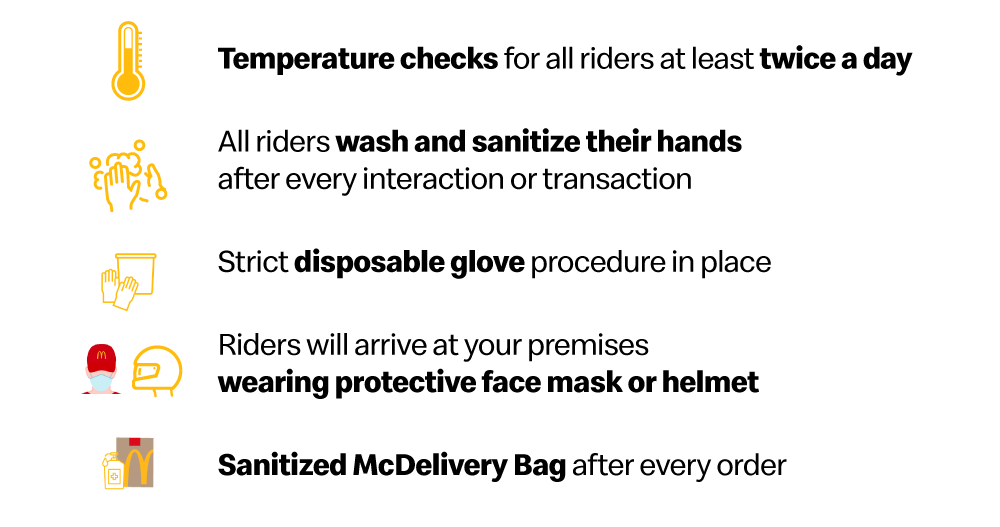 Packaging and Recycling

Manufacturing and transporting packaging for over 37,000 restaurants in more than 100 countries requires significant natural resources, including water, trees and fossil fuels. How can we work to ensure the impact on the planet is as small as possible?

Contact Us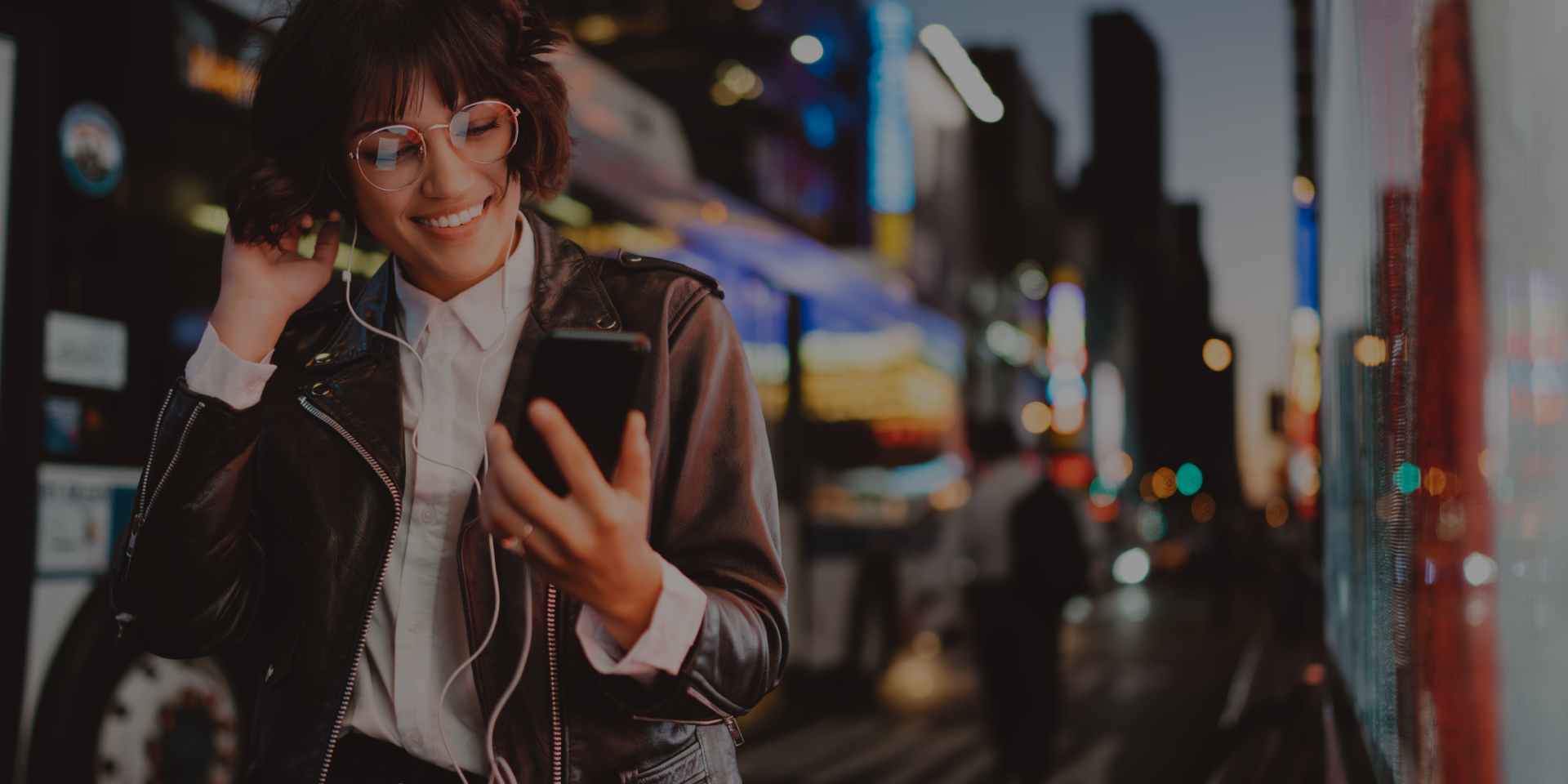 For all McDonald's Cyprus enquiries please contact us on 24 818131 between 9:00am and 5:00pm or email us at info@mcdonalds.com.cy