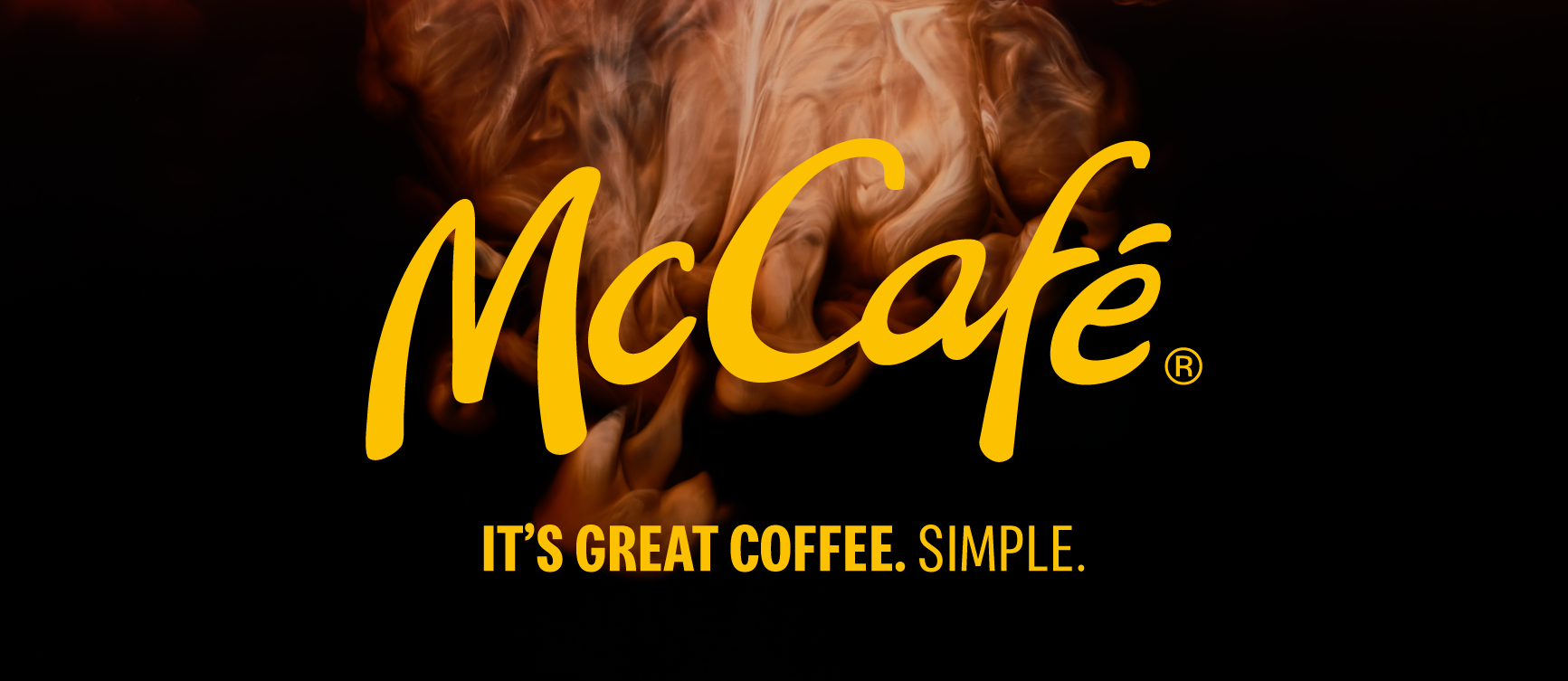 McCafé coffee beverages start with 100% Arabica beans that are freshly ground and skillfully made on demand.
---
McCafé Ground Coffee

Our signature blend is made of 100% Certified Arabica coffee beans, sourced from sustainable farms in Colombia, Costa Rica, Guatemala, and Ethiopia. The beans undergo a delicate roasting profile to preserve their rich aromas, for a smooth and balanced aftertaste. This medium-dark roast has an irresistible full-bodied taste with fruity, floral and chocolaty notes.
Now available at McCafe
---

Where does our coffee come from?
In order to serve the best coffee blend, McCafé consulted with a team of international coffee tasters to find a blend of the finest origins from South America, Africa and Nicaragua.
The road to a great cup of coffee starts with the coffee farmers, where the beans are carefully picked from 100% sustainable sources in Colombia, Costa Rica, Guatemala and Ethiopia. McCafé Blend is the finest blend of 100% Certified Arabica coffee beans.
The beans pass through a delicate roasting profile to preserve the rich aromas while serving the cup. This medium-dark roast has an irresistible, full-bodied taste with fruity, floral and a hint of chocolate tasting notes with a smooth balanced aftertaste. In the quest for perfection, the McCafé Blend is a Grand Cru blend in the coffee world to please coffee lovers and true connoisseurs! In alignment with McDonald's standards, our signature blend is 100% Arabica and Rainforest Alliance certified.

Water Quality
A cup of coffee is 98% water! Water mineral profile is important to the flavour and aroma of coffee. If the water is too hard, the coffee will taste bland and equipment longevity will be impacted. If the water hardness is too low, the coffee will taste very sour. Our water quality complies with the highest standards set and is regularly checked for compliance by our experts to ensure that it will unravel the best taste in every single cup of coffee served.
Equipment
Did you know that impurities, hard-water deposits, and the oily residue of coffee can build up over a period contributing a terrible taste to your daily brew? Serving great coffee to our customers means that we also take good care of our beloved coffee machine to ensure it keeps on delivering the coffee we love. We achieve this by adhering to daily and weekly cleaning routines of our coffee machine, our grinder, and storage containers.
Temperature
Water that is too hot can 'burn' coffee, extracting unwanted compounds, making the coffee bitter. Our skilled baristas will brew our McCafé blend at around 93°C.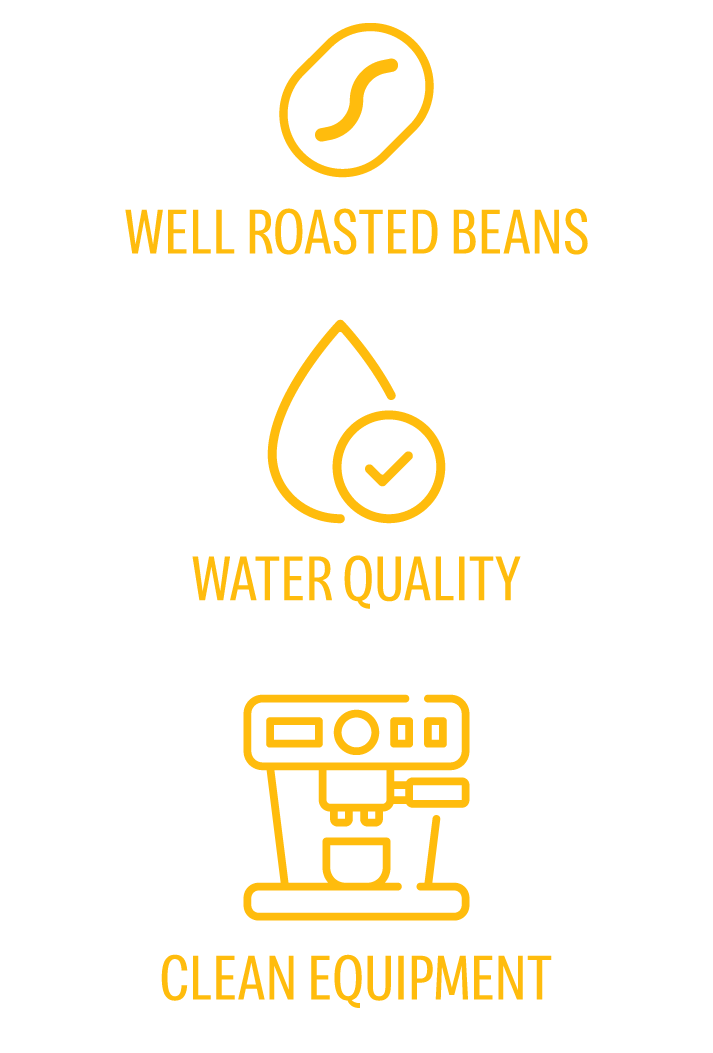 What is 100% sustainable coffee?
The green frog is the seal of the Rainforest Alliance and stands for the sustainable cultivation of our coffee beans. The Rainforest Alliance is committed to protecting the sensitive ecosystems in the tropics and preserving the common human, animal and plant habitats.
Our coffee therefore is certified because it was produced using methods that support the three pillars of sustainability: social, economic, and environmental. Independent, third-party auditors—critical to the integrity of any certification programme—evaluate farmers against requirements in all three areas before awarding or renewing certification.
How serious are we about our Baristas?
Very serious. Behind every cup of coffee hides a long history, made of choices, experience, professionalism, passion, know-how and perfecting.
We can select the best coffees in the world, grown with the best techniques and then blend them, roast them and cool them to bring out their natural qualities, but to enhance all these potentials – we need to have competent Baristas. The Baristas' role is why every coffee we have ever served leads to McCafé's success all over the world.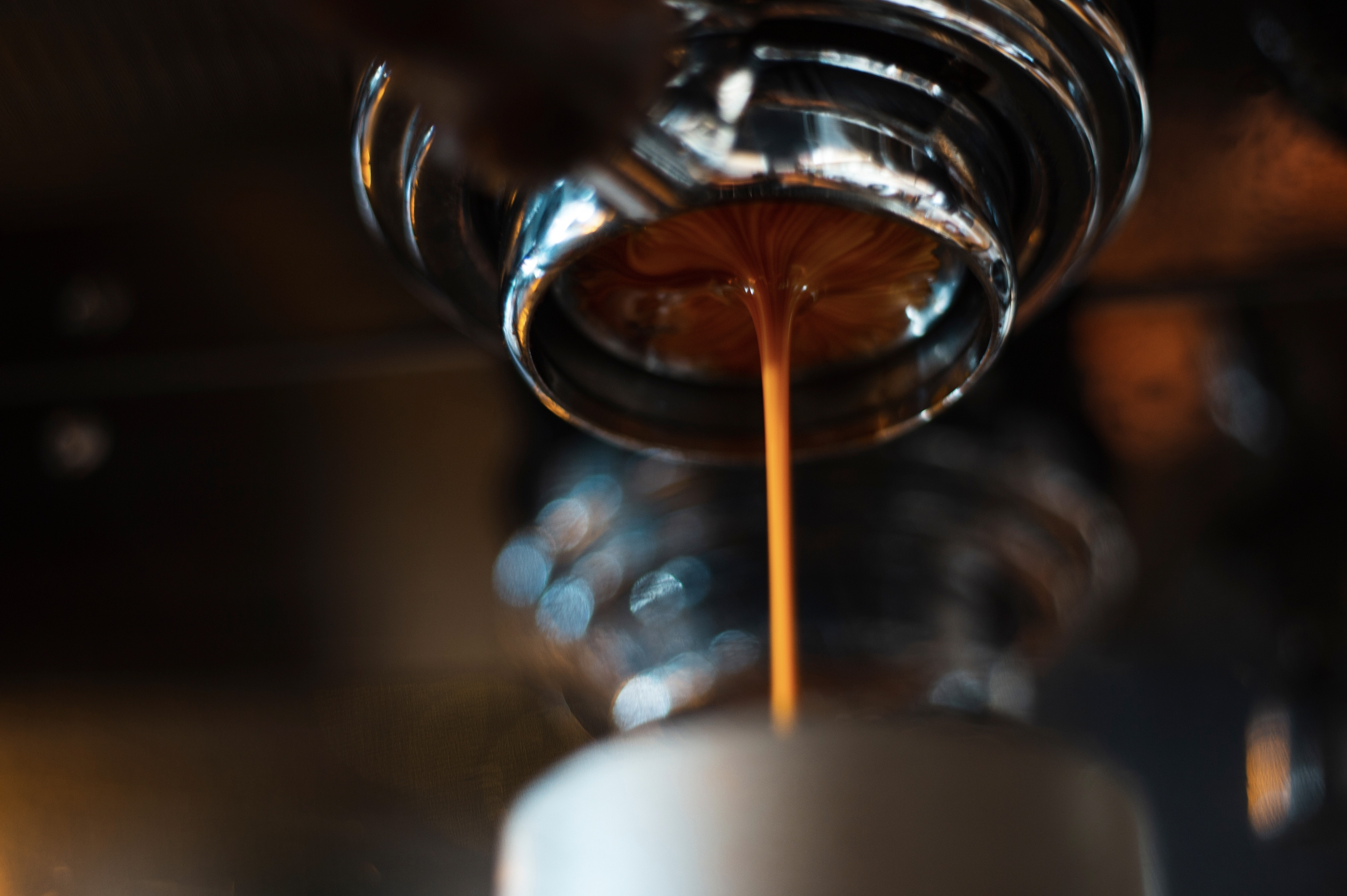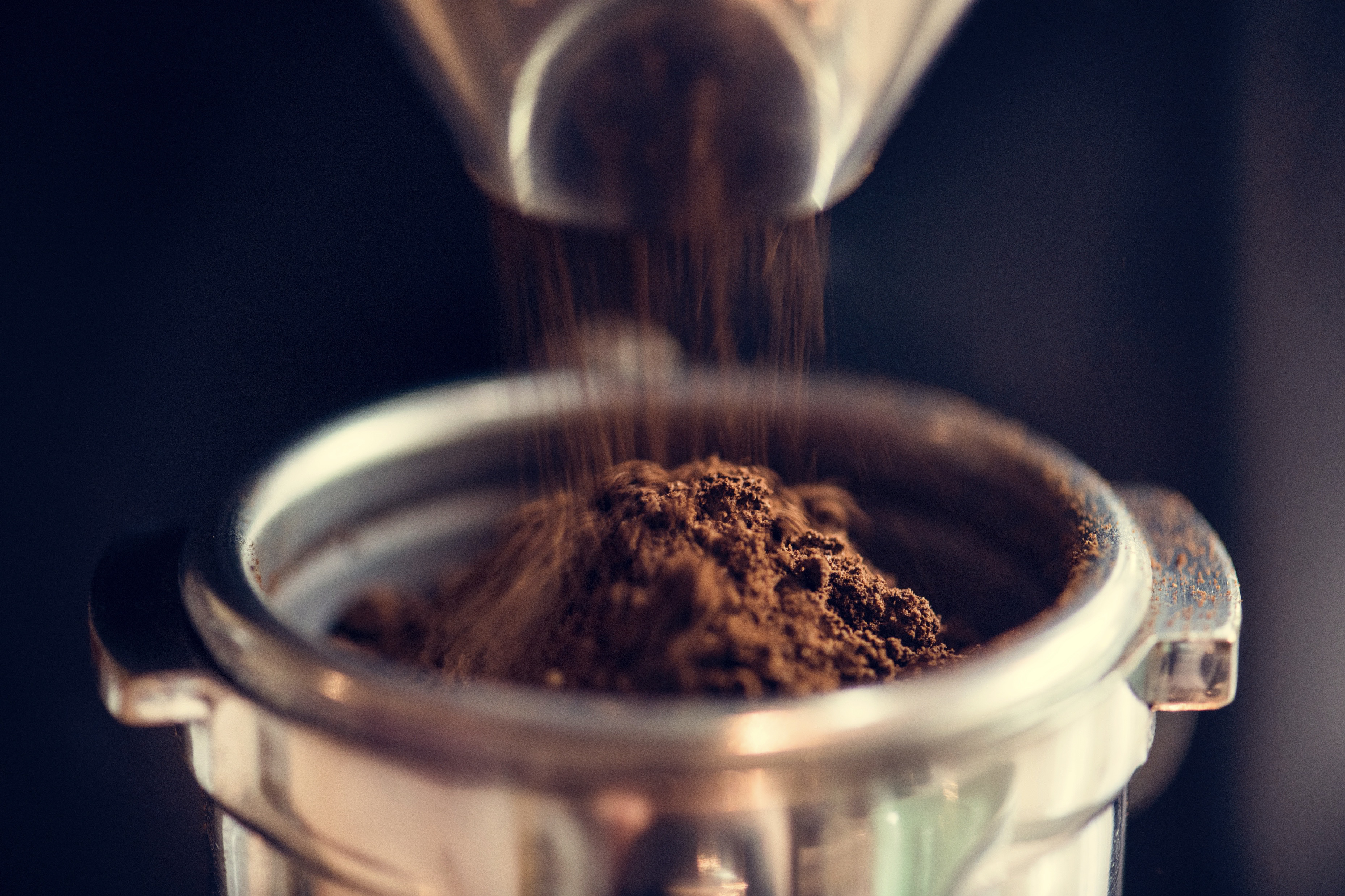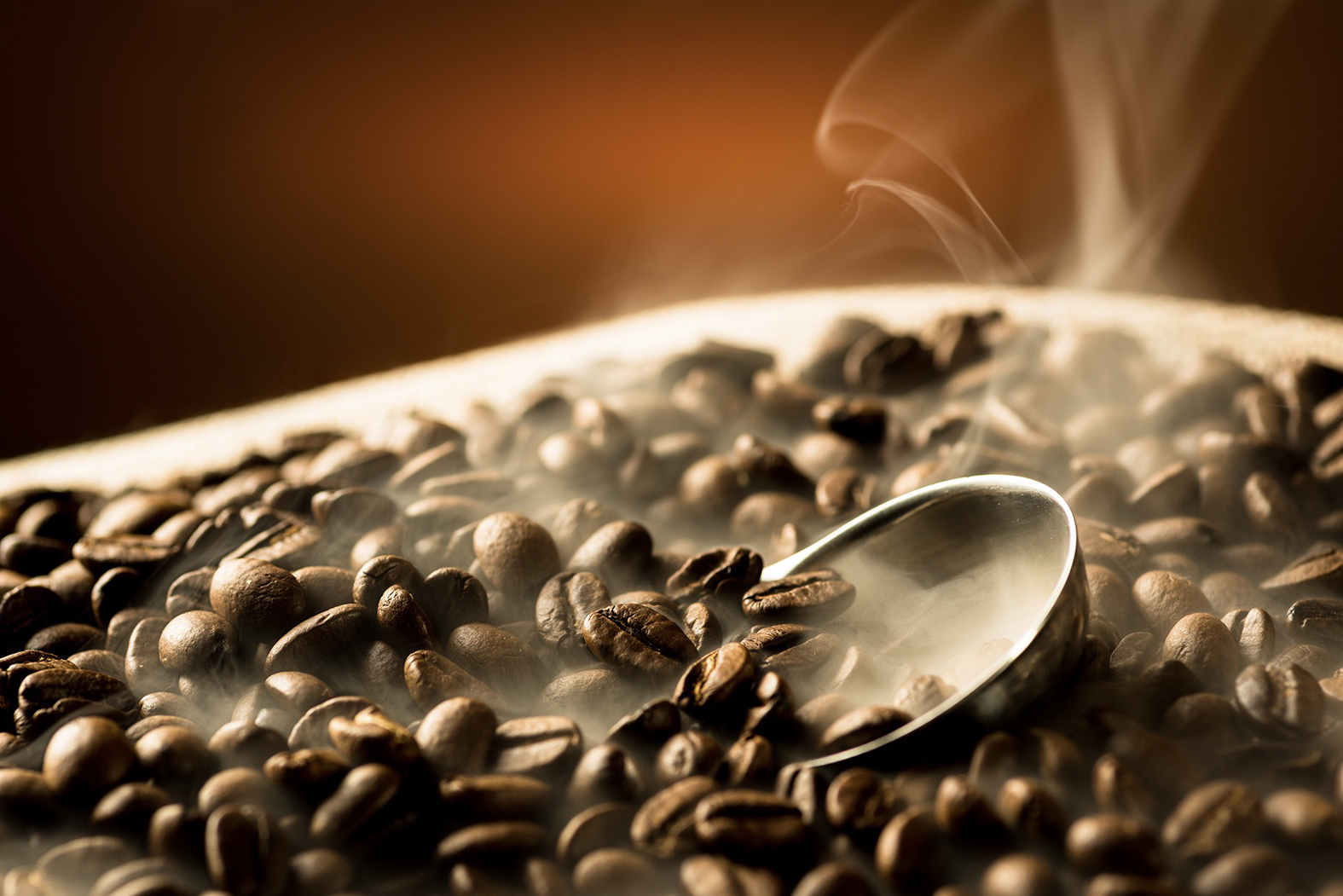 @mccafecyprus