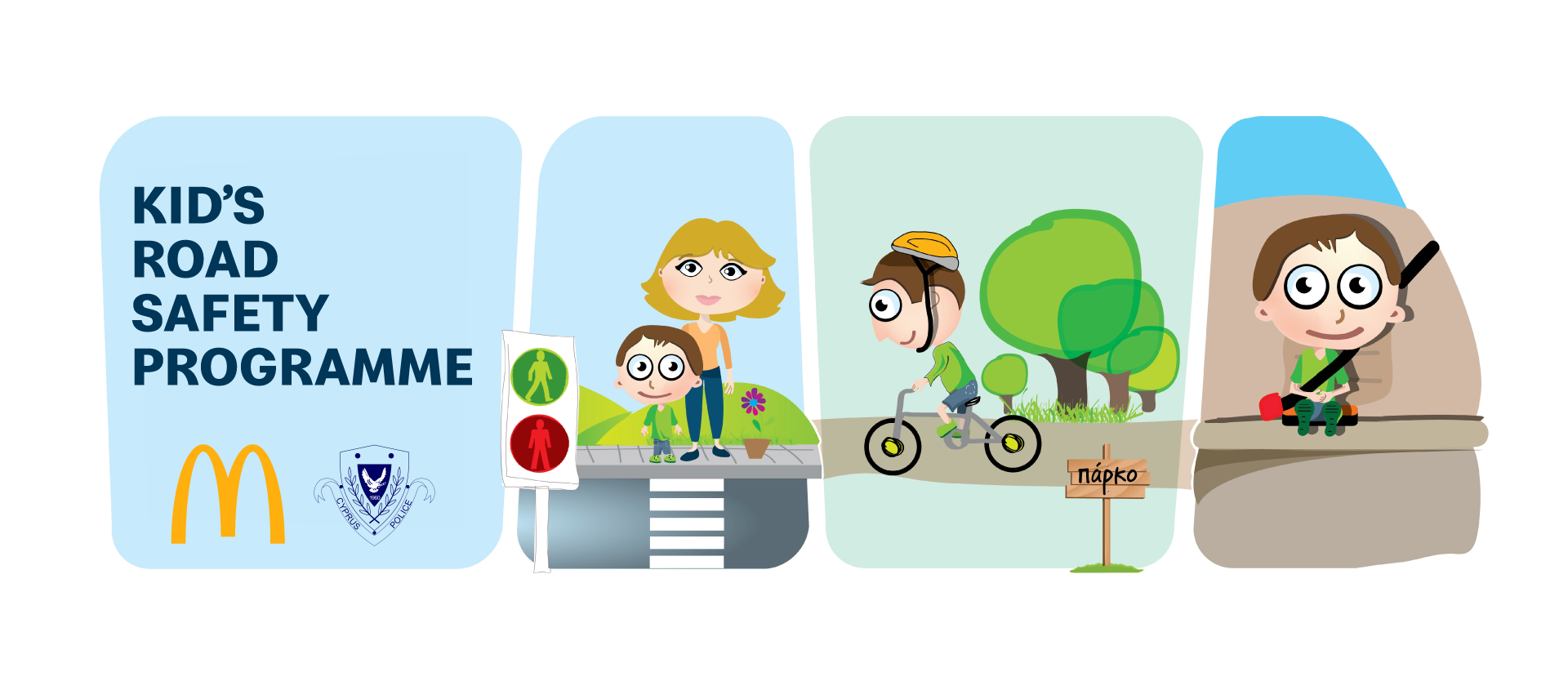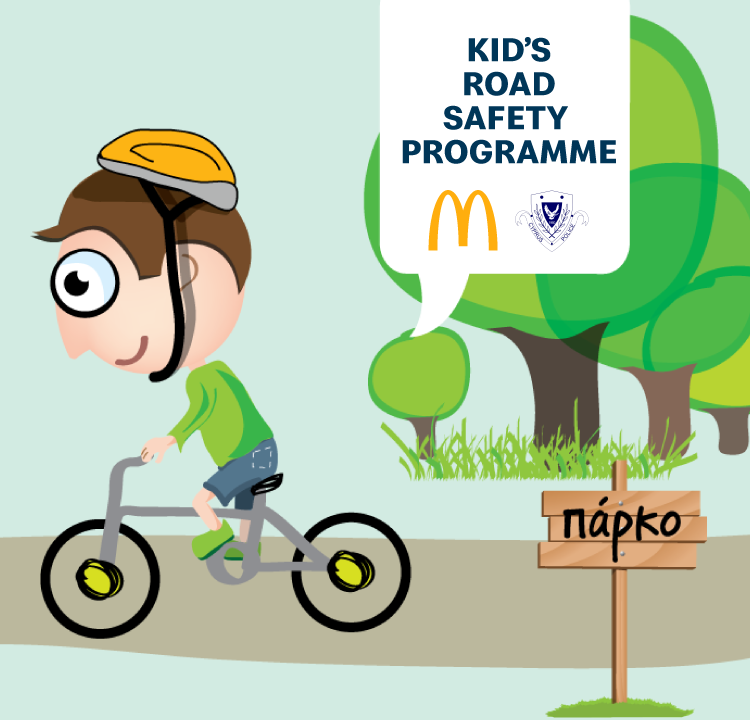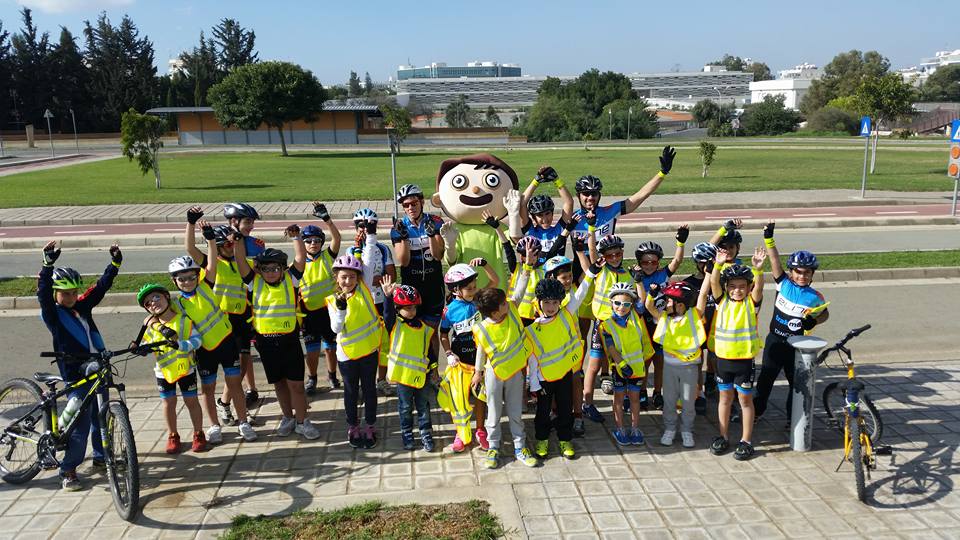 Road Safety Programme
In June of 2010, McDonald´s™ Cyprus, introduced the "On the Road Safely" Program in collaboration with the Traffic Police Department which aims to educate kids for Road Safety standards. More than 20.000 kids have participated in the Program.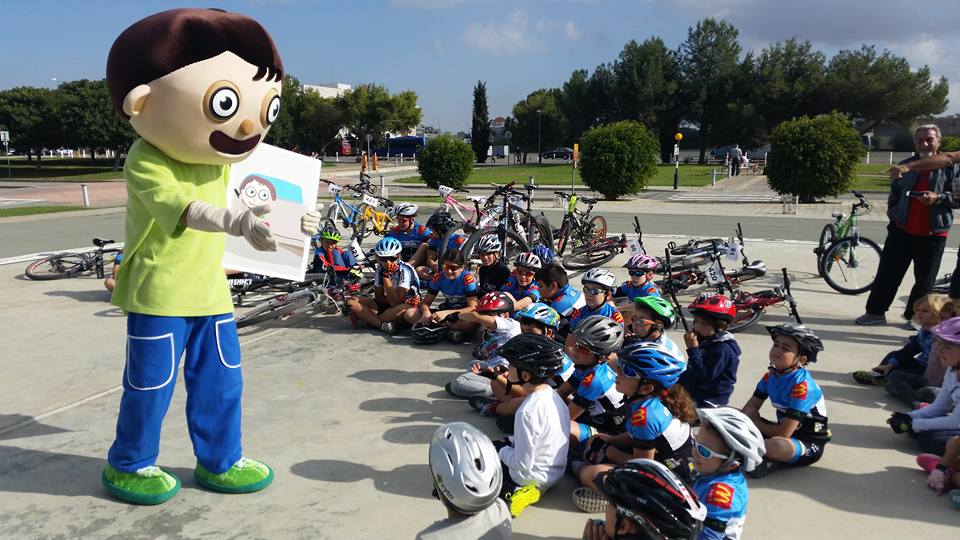 Who is Makis Mpiftekakis?
Makis Mpiftekakis is the mascot created especially for the Road Safety Program. The program aims at preschool & elementary school children aged 3-8 years old where Makis Mpiftekakis together with a Police Officer informs children about the basic Road Safety standards in a pleasant, engaging and creative way both through interacting with Makis as well as using audiovisual material.