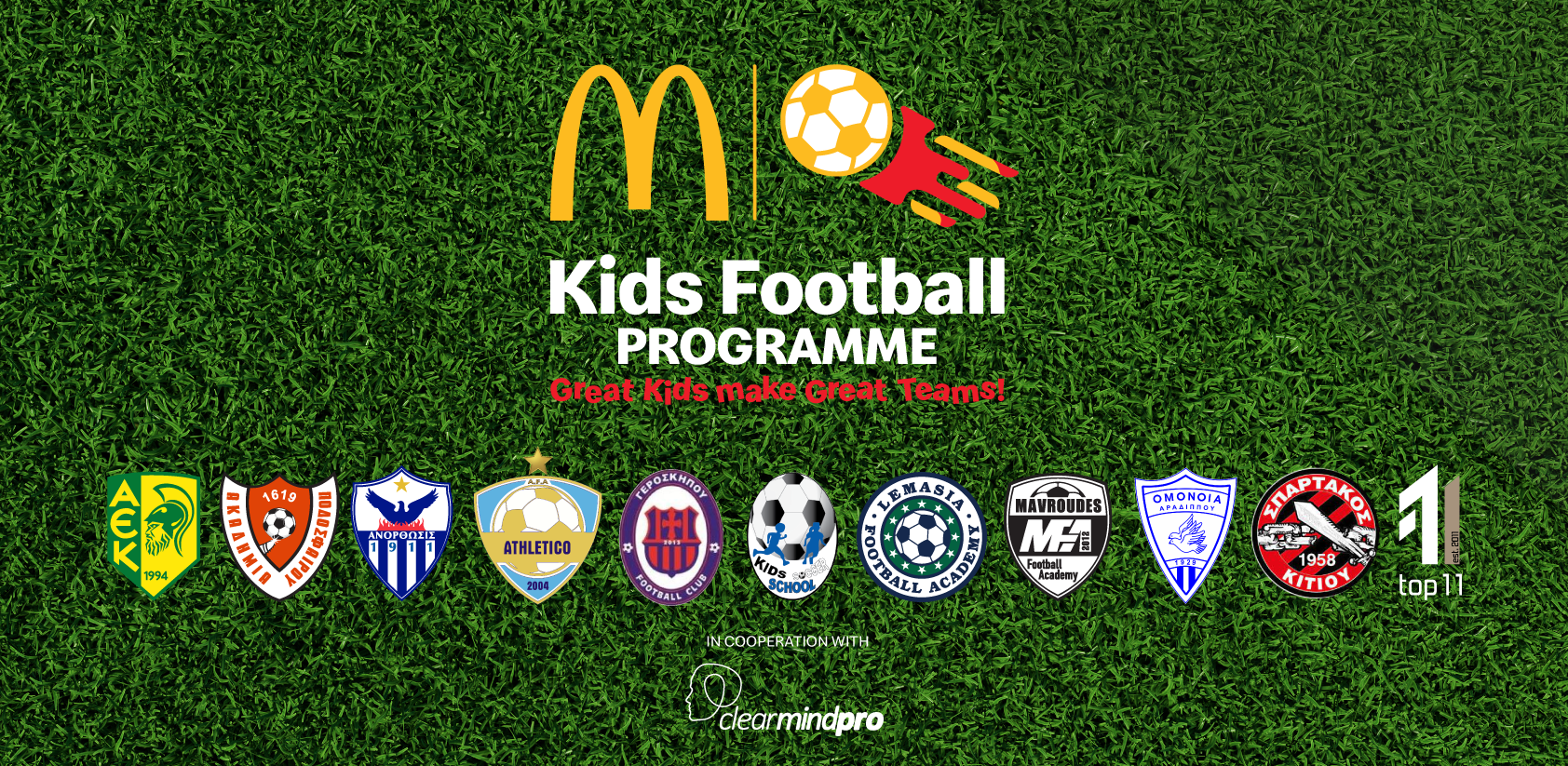 Grassroots Football
Football is probably the most popular sport in Cyprus, not only among adults but also among children, and no doubt the benefits associated with this sport are many. There are the obvious physical benefits of a healthy body and fitness, which in turn lead to a feeling of wellbeing and euphoria. Moreover, there is the significant feeling of camaraderie and sense of belonging, which children really enjoy as a result of being a member of a team with a common purpose. But what matters most for young kids is the sheer pleasure and fun that comes with any kind of group game.
At the same time, football helps children develop important life skills such as discipline, hard work and teamwork, as well as problem-solving, embracing differences, and respect towards every person, including one's self. For some specialists however, is that all the above help children to become more confident and assertive, and these two factors will be decisive in their later life. Last but not least, children who are committed to the sport they choose to play tend to choose a healthy lifestyle. This means staying away from addictions of any kind. All these wonderful things will positively impact children only if they do their training in a supportive, non-judgmental climate which is free from pressure!
Children will lose the fun element – which is really important - if they are made to feel that they are not meeting the expectations of the adults they value most…the parents and their coaches.
So it is good to remember the motto: let the kids be kids!

Kids Football Programme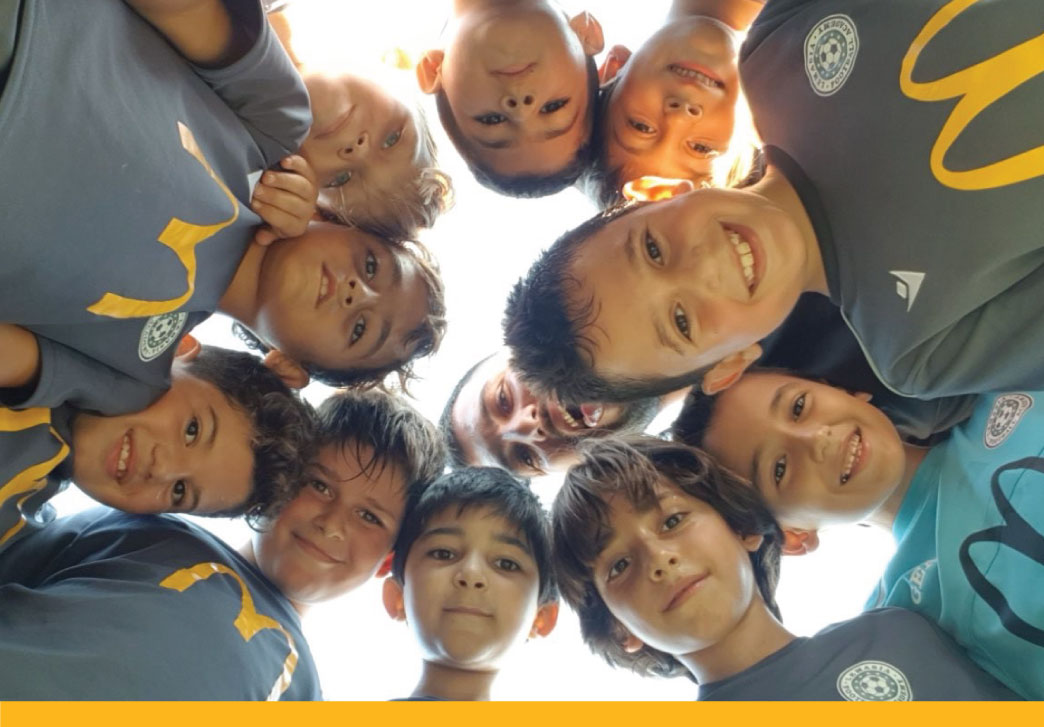 Sponsorships
McDonald's Cyprus has been proudly sponsoring Kids Football Academies since 2004. There are 7 Academies that are supported by McDonald's. Football Education is the main focus and through the right support of the coaching staff & parents, kids can improve their development while enjoying their favourite sport.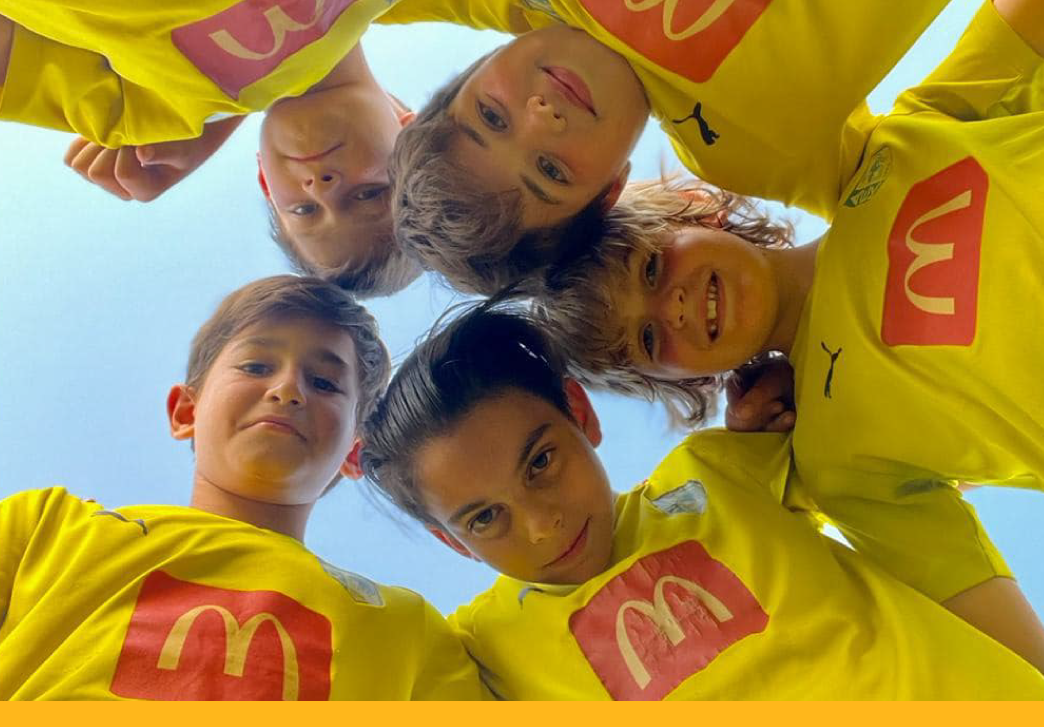 The Programme
Our new project is the McDonald's Kids Football Programme. Aimed at children aged between 6-12 years, this initiative aims to focus on children's skills & character development with the support of our partnering academies. Under this programme, McDonald's will initiate educational fun camps, qualified trainer sessions and coaching for trainers and parents as well.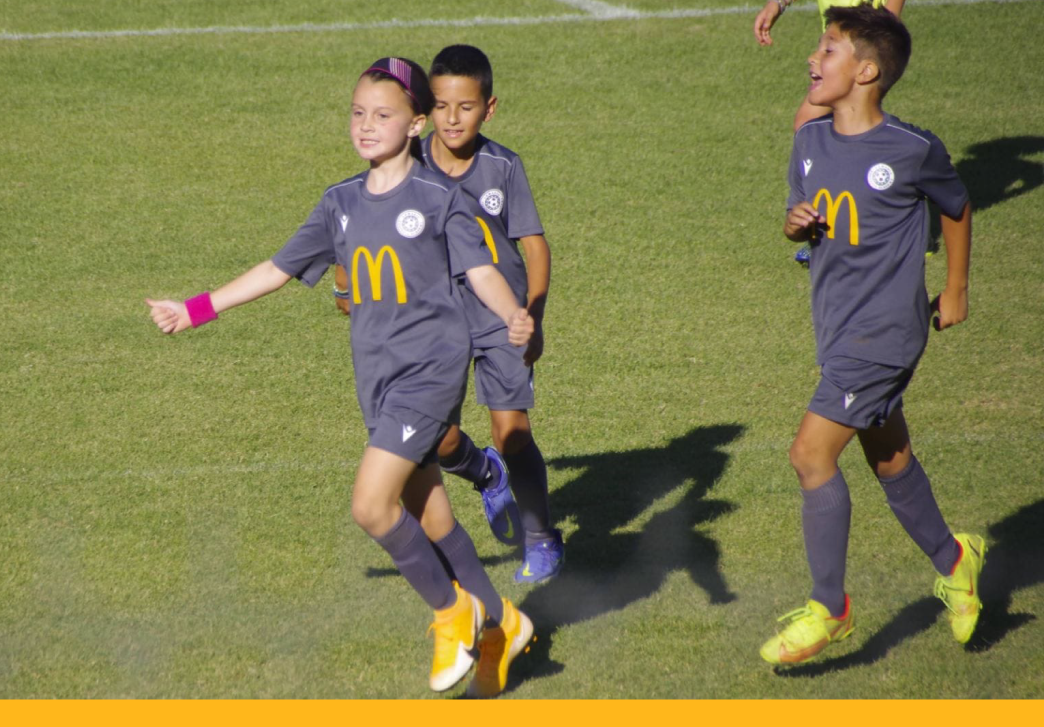 Teamwork
Giving back to communities and connecting with families where we operate is a major objective for McDonald's. One of the ways we do this is by engaging with kids sport activities. Our aim through our initiatives is to keep kids active through sport and thus keep them away from harmful distractions.