Hotter, Juicier, tastier burgers are here! Taste the difference!
Our dedication to preparing only the best burgers inspired us to reimagine what
we can do to create even more flavour on our all our beef burgers.
Our 100% beef patties are seared to perfection so that they're hot, juicy, and flavourful.
We've introduced a new softer bun that's freshly toasted, onions added on the grill for that extra flavor and
extra special sauce to our Big Mac making sure you get a jucier, tastier bite every time!
Oh my... Oh mine!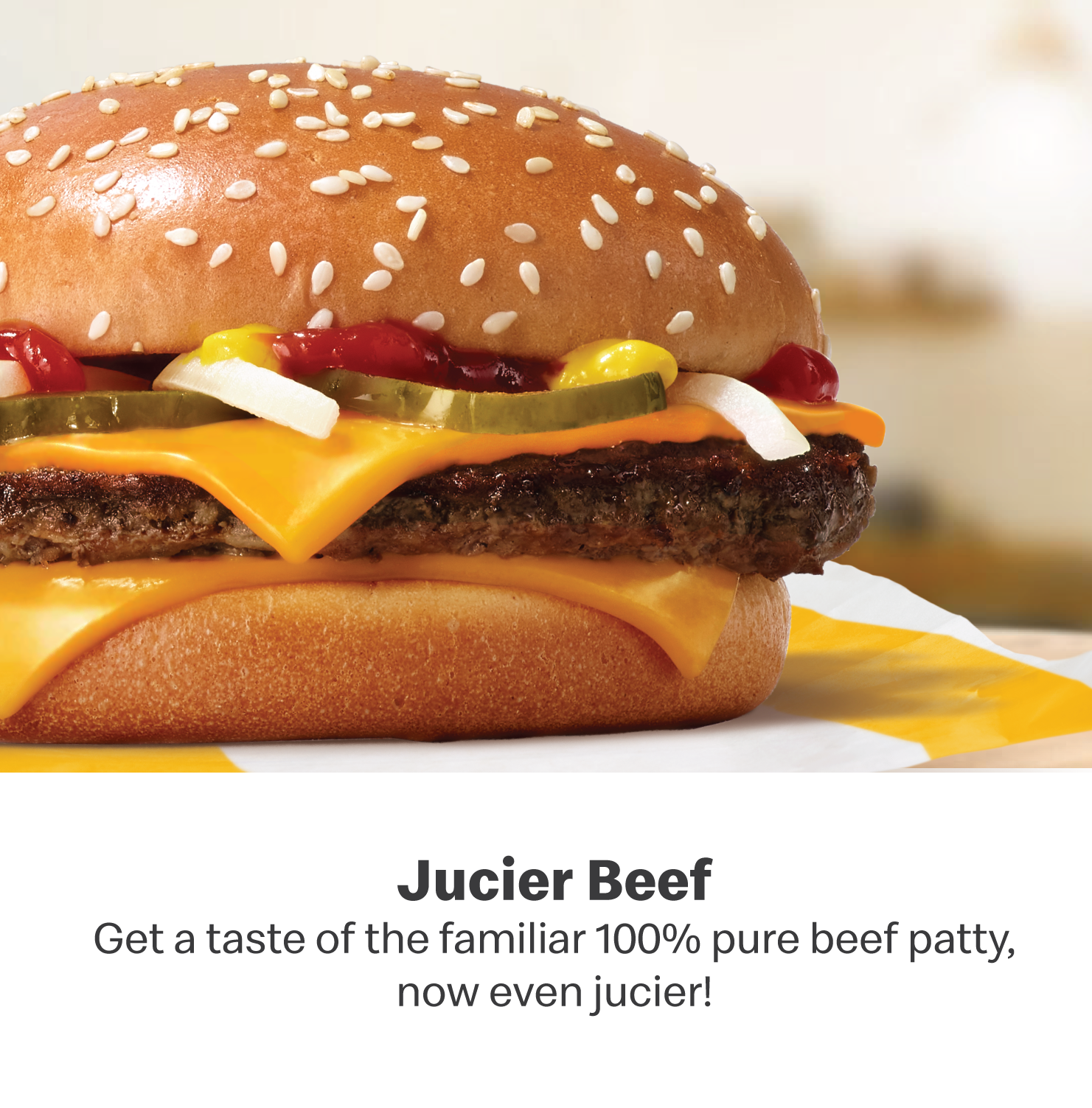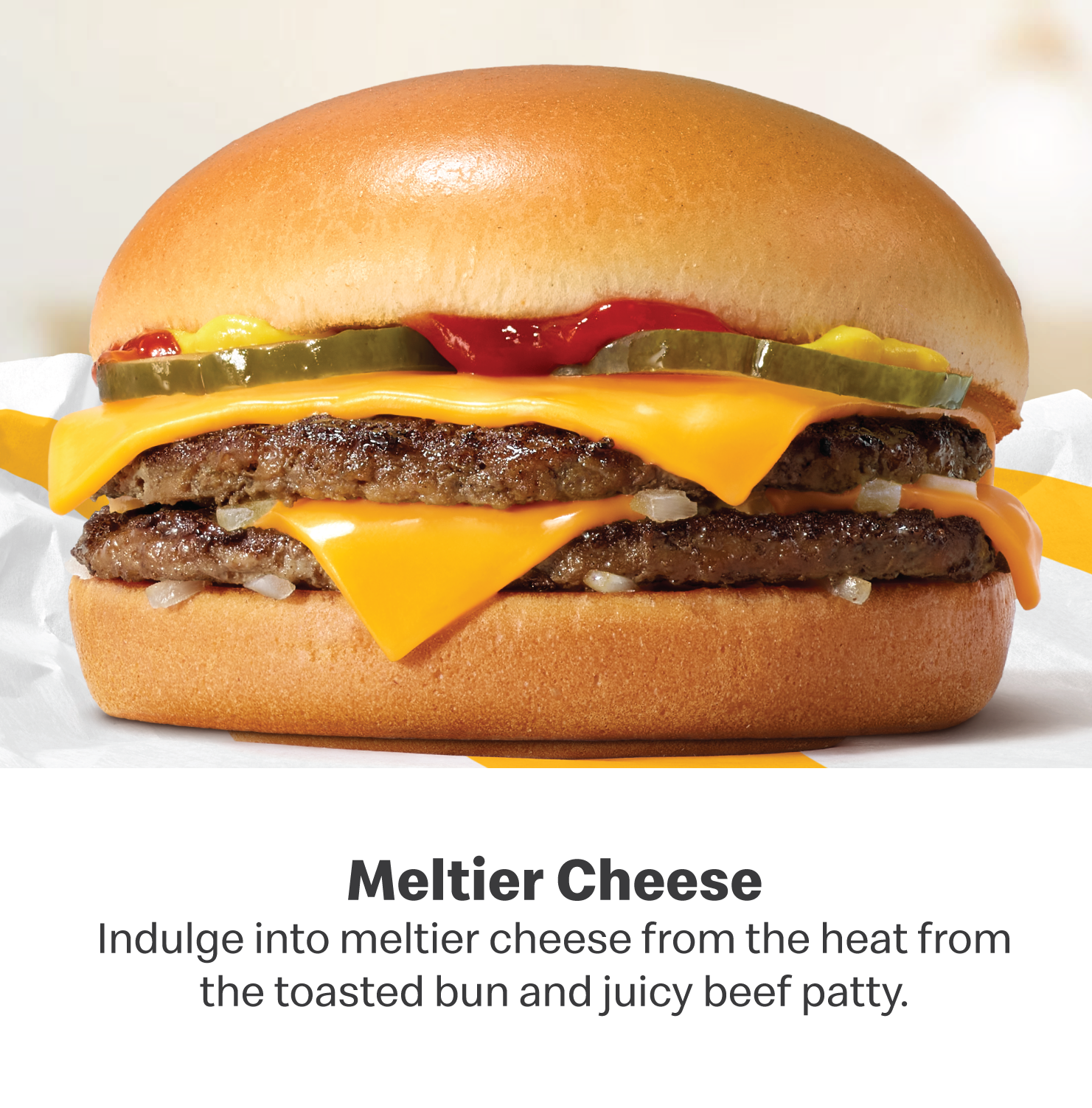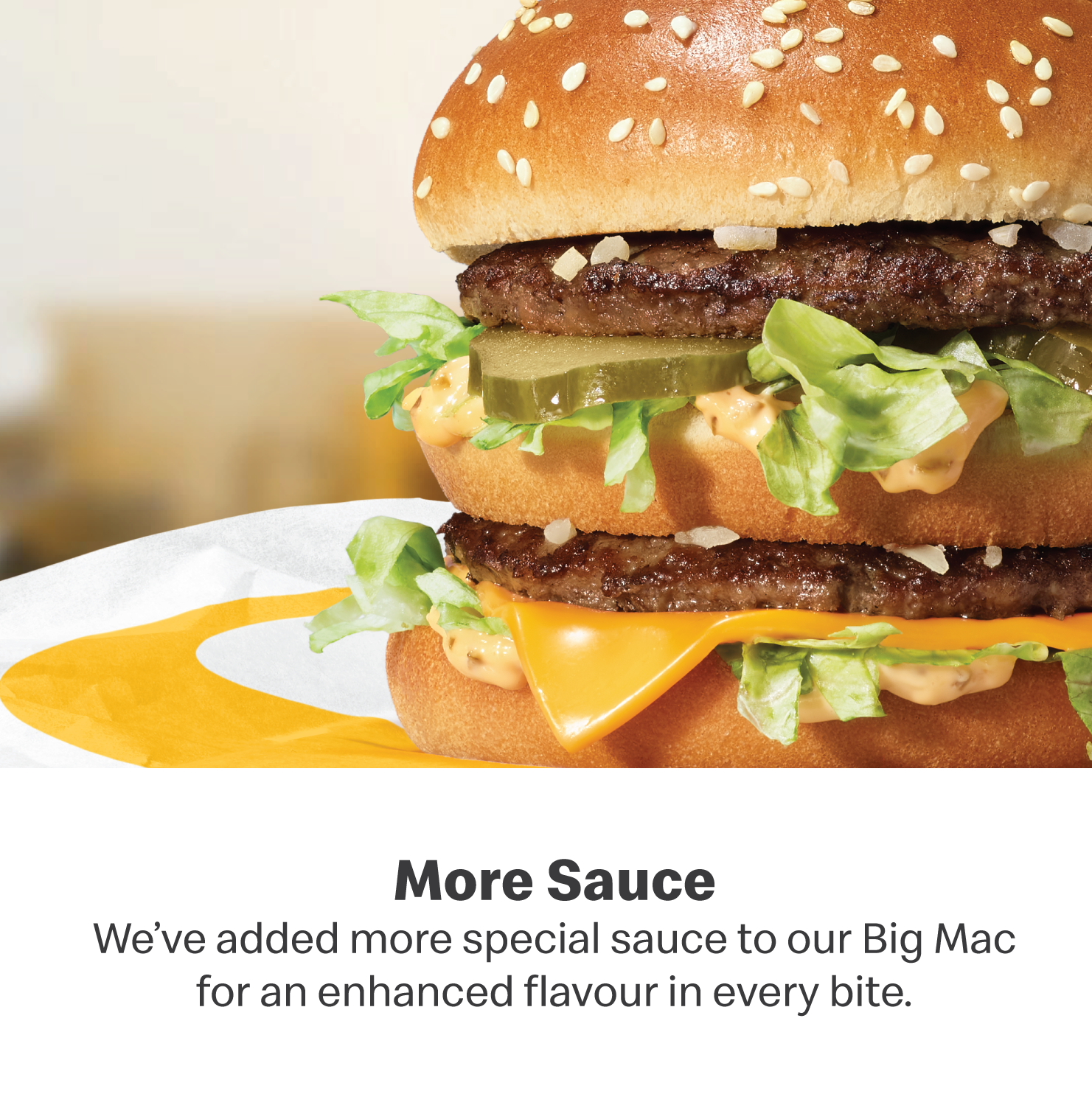 We could keep talking about all the small changes we've made to have created
hotter, juicier, tastier burgers, but we know you're going to try them and believe us!
#itsperfectmadeperfecter